It's hard to believe that 2014 is already almost over and that 2015 is right around the corner! As people start to make their personal New Year's resolutions, now's the time for you, as Chief Technology Manager, to consider the coming opportunities, challenges, and changes for your community bank or credit union in 2015. NOW's the time to prepare for the coming year, and we're giving you a little nudge to get started.
Here are three things you should do at the end of 2014 as the Chief Technology Manager for your community bank or credit union:
1) Ensure you have a solid, realistic Strategic Technology Plan for your bank or credit union. It should be a plan that addresses all the technology issues that have to be discussed each month with end users because they're not able to get their jobs done efficiently and effectively. This plan must enable the bank to deliver the digital products your customers are looking for.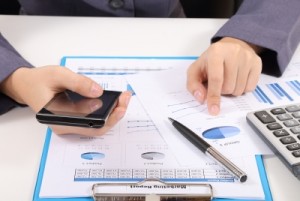 A Strategic Payments Plan is part of any technology plan and is vital to any bank or credit union that wants to stay effectively engaged in the market today. The financial institution has to be proactive in determining the best path for its customer base. You must understand the demographics of your customers and how to meet what they are looking for in financial products.
Have you incorporated into your Plan for 2015 a way to transition to the new level of security using tokenization with all of your vendors?  What about your EMV plan?
If, as many predict today, Apply Pay or other mobile payment platforms take off in 2015, will you be part of this tremendous transition?
2) Review the technology components of the financial institution's efficiency ratio, insuring that they are in line with the community financial institution market as a whole. Outside of people costs, these are some of the highest costs on your income statement. Do your processes work well with technology to provide the most efficient means of delivering products and services to your customer base? It is always good to step back and look objectively at where you are and discover what you could do more effectively at a lower cost.
3) Renegotiate technology contracts, where possible. Depending on when you last renegotiated your contracts, there could be opportunities to lower pricing and to drive those savings straight to the bottom line. Depending on the length of time left in your contracts until maturity, this could be a win/win for the financial institution and your vendor.
At L. Michael Wofford, Consultants & Advisors, we have had tremendous success at adding real measurable value to our clients who do these three things. We see, conservatively, savings of 7% to 12% on the core and on most of the ancillary applications with a renegotiated contract.  If the three components of EFT – Card Processing, PIN Debit Network, and Card Brand – are included, we see significantly greater savings for our clients.  We have references you can contact about our achievements.
Contact us to discuss what we can do for you. Send us a message through our website at michaelwofford.com, or email us at Michael@michaelwofford.com to get started.