Challenge to the Existing Durbin Regulations of the Federal Reserve
In 2014, there are numerous clouds of uncertainty hanging over the EFT World.  Since July's court ruling by the Washington, DC District Court on the Durbin regulations of the Federal Reserve, there has been much speculation over the future of the current rules and what might take its place.  The District Court's ruling actually discussed a 12-cent cap on interchange – the Federal Reserve has appealed the ruling and its future is very much up in the air.  The appeal was placed on an Expedited schedule and the Federal Reserve had until December 4 to answer the filings made by merchants and groups that support their position.  A decision by the Appeals Court could come down in early 2014. 
Security Concerns with EMV Chip Cards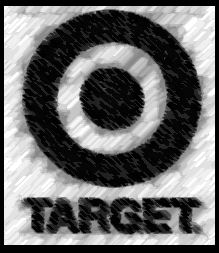 The recent breaches of Target and Neiman Marcus have brought the possibility of conversion from the magnetic stripe card to the EMV chip card to the forefront of discussions among industry experts, merchants, bankers, and consumer protection advocates.  Americans question why the United States has not converted to a safer system when the technology is available.  In the eyes of some consumers and experts, it appears that bankers and merchants are arguing over the cost of the conversion while consumers continue to be at risk.  Merchants are demanding a system where PIN transactions and Signature transactions require a PIN.  The cost of the conversion is tremendous for merchants, bankers and the debit card industry.  While there is a future conversion on the table for October 2015, there is doubt that any conversion will take place on schedule.
The debit card networks have been unable to reach agreement on how future chip cards will be formatted, and that must happen for the planned conversion to move forward.  The plan is also to bring EMV Chip technology to ATMs.  There remains too much unknown for a Financial Institution to plan a reissue from the magnetic stripe card to the new chip card for 2014.
Impact of Visa® and MasterCard®'s Push into Debit Card Routing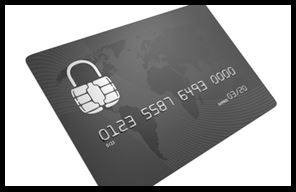 Since the introduction of PAVD by Visa and the insistence by MasterCard that all issuers have Bin's open to Maestro, most issuers have seen a major change in how their PIN transactions are routed and a drop in overall PIN debit interchange income.  Some issuers are experiencing a 60% capture rate by Visa or MasterCard on PIN transactions with lower interchange fees.  The ruling by the Appeals Court on the Federal Reserve appeal of Judge Leon's initial ruling on Durbin could have an effect of routing as well.
What Does your Financial Institution Do? There are several things you can do to help stabilize your revenue from the debit card product, lower your cost, and insure that you offer the best debit card product to your customers.
First, review your debit card processing contract. If you have not renegotiated your processing contract recently, then there may be an opportunity to improve your cost structure.  Even though there may be some time till your current contract matures your current card processing partner may be willing to renegotiate.
Secondly, you should also review your PIN debit network contract at the same time and look for opportunities to improve the Interchange income as well as look for incentives from vendors.
The third thing you can do during this EFT analysis, is review your relationship with your card brand. There may be an opportunity to improve your EFT program and improve your relationship with your brand, Visa, MasterCard, or Discover.
Lastly, your organization could strategically view your EFT program from a product management perspective.  Many of you have not managed your Debit Card product by analyzing the data base of customers, looking at their buying habits, usage, and spend.  Managing the product from a usage and penetration stand point and driving toward higher spend and usage by card holders.  This is the long term best method for driving revenue and profit up for your card program.
We Can Assist You In Your Evaluation
We have the experience and knowledge to help you develop a strategy for EFT that will take you through the turbulent times ahead and potentially deliver more interchange income to you today.  In the last year, we have assisted many financial institutions in this analysis and will be glad to provide you contact with these happy clients to demonstrate the success of our processes and competencies.
We would be glad to discuss with you how we can help you determine what your best options are and develop a strategic plan for your EFT program. Send us a message through our website or email us at Michael@michaelwofford.com to get started.