All In On Digital Transformation
Digital transformation in banking isn't new, but the pandemic emphasized the need for better customer experiences across all financial institutions. As a result, the technology powering banks and credit unions came into focus, whether it was Paycheck Protection Program (PPP) loans to keep small businesses afloat or remote access to consumer funds.
For financial institutions already modernizing with a digital strategy, this view means promoting and enacting plans to keep ahead. For banks behind, it meant quickly adapting to meet consumers' changing needs.
Here is what the top three major banking core systems have been doing this past year to help banks and credit unions enter the world of digital transformation.
Fiserv
As a global leader in payments and financial technology, Fiserv, Inc. (NASDAQ: FISV) helps clients achieve best-in-class results through innovation and excellence in account processing and digital banking solutions, card issuer processing and network services, payments, e-commerce, merchant acquiring and processing, and the Clover® cloud-based point-of-sale and business management platform. Fiserv is a member of the S&P 500® Index and the FORTUNE® 500.
Fiserv Purchases Finxact
Earlier this year, Fiserv, Inc., a leading global provider of payments and financial services technology, acquired Finxact, Inc., developer of a cloud-native banking solution powering digital transformation in the financial services sector. The transaction advances Fiserv's digital banking strategy by expanding its account processing, digital, and payments solutions. It positions Fiserv as the partner of choice for clients looking to scale, accelerate, and expand their digital banking experiences.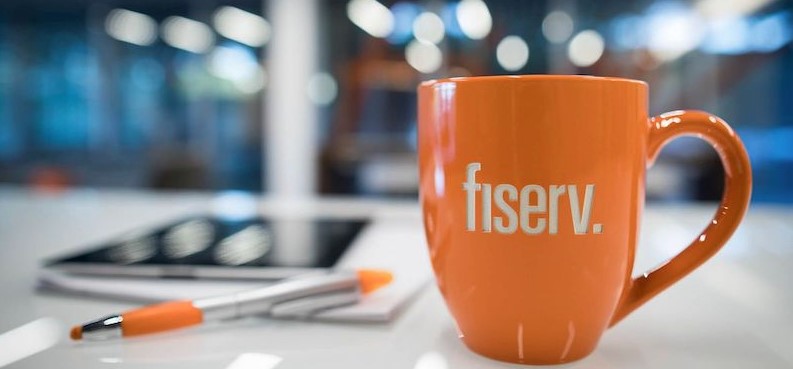 Jack Henry & Associates
Jack Henry (NASDAQ: JKHY) is a leading financial services SaaS provider. S&P 500 company serving 8,500 clients through three divisions. Jack Henry Banking® provides innovative solutions to community and regional banks, Symitar® delivers industry-leading solutions to credit unions of all sizes, and ProfitStars® offers highly specialized solutions to financial institutions of every asset size and other corporate entities. With more than 40 years of openness, partnership, and user-centricity, they serve as a market leader in future-ready digital solutions and payment processing services.
Jack Henry Introduces Next Generation Tech Strategy
Jack Henry & Associates, Inc. recently announced a next-generation, cloud-native technology strategy to help community and regional financial institutions innovate faster, differentiate strategically, and compete successfully while serving their account holders' evolving needs.
This multi-year strategy focuses on the company's development of a single, modern, open-banking platform that provides easy access to Jack Henry solutions and third-party fintechs. The initiative uses Jack Henry's open-API digital banking platform.
Working on this strategy for more than two years, Jack Henry is sharing it now because many of their recent innovations are tied to it. The company is building a full stack of solutions on the cloud and adding open integrations and real-time data to help community and regional financial institutions compete and capitalize on industry disruptions.
Jack Henry will continue to evolve and support its core systems and complementary solutions as it builds new cloud-based core component services, including new account opening, wire processing, deposit processing, and account servicing. They are currently beta testing the first of these services.

FIS
FIS (NYSE: FIS) provides innovative technology solutions to merchants, banks, and capital markets firms. They advance how the world handles finances, from banking to investing, by applying scale, deep expertise, and data-driven insights. FIS helps clients use technology to solve business-critical challenges and provide next-generation solutions to customers.
FIS Delivers New Digital Platforms to Banks
Five new banks, including PointBank and Bank of Southern California, have signed agreements with FIS to use their custom platforms, HORIZON and Digital One.
According to FIS' most recent PACE Pulse survey, new regional or community bank customers are more interested in "digital banking" than many other services. 26% of respondents started a new relationship with a banking institution specifically for their digital banking services. Because the Covid-19 pandemic increased consumer demand for digital banking, banks must update their digital banking capabilities to meet these demands.
FIS' HORIZON is a flexible, modern banking platform with a multi-tiered architecture that provides a robust user experience across devices and browsers. Digital One enables banks to offer a streamlined, modern digital banking experience. Banks using HORIZON will also be able to use FIS and third-party solutions enabled by the growing FIS Code Connect ecosystem, all with minimal integration work.
* * *
Michael Wofford Consultants & Advisors can help you navigate the latest developments in the fintech world, establish a digital transformation strategy, and bring your financial institution into the 21st century.
We can evaluate your current systems and needs, then offer practical plans to move your bank online.
Call today for more information and to set up an initial consultation. 704-907-8501